Chances are you have people you want to invite to your wedding who have children. This no doubt leads to that question every couple asks themselves, "do we want children at our wedding?". Afterall, weddings are a day of joy and happiness and just like there is no single type of relationship, there are different views on children. Some may think they bring joy to the world while others may think children create noise and just cry a lot. Now I am sure we will all agree that children don't just cry but one fear is them creating a disturbance during the quiet moments. 
Something you need to consider is the type of wedding you are planning. Are you planning on having a stately home style wedding at somewhere like Orchardleigh Estate or a rustic barn wedding at somewhere like The Old Milking Parlour. In my experience I have not seen a venue where children are frowned upon but you have to consider the feel you are going for.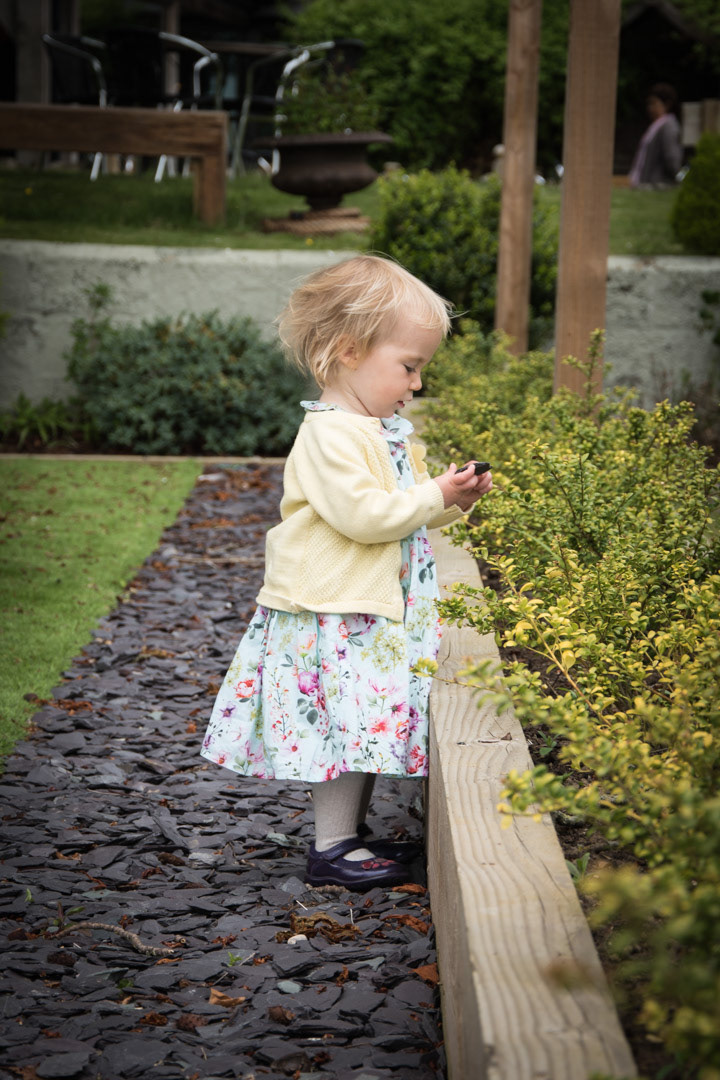 Of course, if you have your own children then it may be a bit more difficult to plan a wedding that doesn't involve children. However, there are ways you can include them in your plans to help them feel part of your big day. Remember, children may not know what a wedding is and this can make them nervous. If you are like me then you will want your children to have an enjoyable day just as much as you. 
Ways to include children in your wedding day:
1) Ask them to be a page boy or flower girl (or page girl and flower boy).
2) Ask them to read a poem (this is sooo cute and guaranteed to bring tears of joy to your adult guests).
3) Give them a special job for the day such as holding a basket of confetti.
If you decide to not allow children at your wedding, there is a chance you will offend potential guests who do have children. Then again, it may be possible for these guests to find childcare for the time they will be with you. Another option could be to hire a childminder or children's entertainer. For a list of approved childminders in your area check out you local council's listing. Here in Somerset this list can be found here. If you do choose to do this, I cant stress enough the need to check their credentials. They NEED to have DBS checks, be registered with the local council and be able to show you their latest inspection report (from OFSTED). The last thing you want to do is allow someone who doesn't have experience or isn't safe to look after the children at your big day. There are also companies that specialise in wedding childcare. For example, The Wedding Crecherz are multi award winning and based in the South West. 
Well hopefully that has given you some things to think about. I'd love to know what plans you have that includes the little ones who will be attending. Or are you saying no children allowed. Why not pop on over to Facebook and get involved in the discussion.